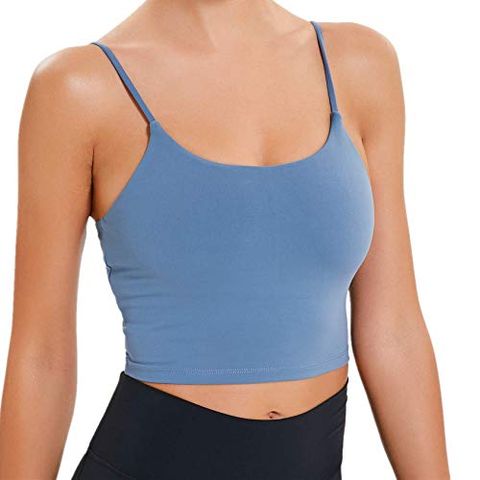 Ardor Clothing is a company that is dedicated to empowering women through high-quality and functional sports clothing. We believe that every woman should have access to clothing that allows her to reach her full potential, whether she is running a marathon or simply going for a jog around the block. Our collection of sports clothing for women includes everything from comfortable and durable tees and tank tops, to supportive sports bras and stylish hoodies.
One of our most popular products is the "Ardor Maroon Void Tee." This tee is made with a lightweight and breathable fabric that wicks away moisture to keep you cool and dry during intense workouts. The material is also stretchy and durable, so you can move freely without worrying about it becoming stretched out or worn down. The deep maroon color and the design give a touch of style and confidence.
Another must-have for active women is the "Ardor Peach Hoodie." This hoodie is made with a soft and comfortable material that will keep you warm on chilly days, yet breathable enough for warmer days. The hoodie has a relaxed fit, which makes it ideal for layering or wearing on its own. The unique design and peach color it is perfect to stand out among the crowd and make you look good while feeling comfortable.
Our collection also includes a variety of sports bras, like "Hot Teal Sports Bra" and "Lavender Fitness Sports Bra." These bras are designed with support and comfort in mind, featuring a wide band and straps that provide ample support without digging in or chafing. The breathable and stretchy fabric keeps you cool and comfortable during your workout. With unique and bold colors, the bras are perfect for those who want to make a statement and feel confident.
The "Ardor Wave Tank" is another must-have for active women. This tank is designed with a flattering and feminine cut, making it perfect for running, yoga, and weightlifting. The tank has a built-in bra and with its racerback design, it offers optimal freedom of movement and breathability. The unique wave design also add a stylish touch.
For colder days, the "Endurance Active Jacket" is the perfect choice. This jacket is made with a lightweight and windproof material that will keep you warm and protected from the elements. The jacket has a slim fit and is designed to move with you, so you don't have to worry about it restricting your movement. The jacket also has reflective details, which will make you more visible during your early morning or late evening runs.
We also carry more casual options, like the "Caliber Tshirt" and "Ardor Fly Tee", these are perfect for everyday wear. These tees are made with a comfortable and breathable material that will keep you cool and comfortable all day long. The Caliber Tshirt feature a bold and masculine design, perfect for the outdoors and casual outings, while the Ardor Fly Tee has a more casual and playful design, perfect for everyday wear.
Finally, the "Blackadri Women's Sports Bra" is perfect for high-impact sports like running, cycling and cross-training. The bra has a unique and sleek design, perfect for women who love to stand out and feel confident. The bra is made with a moisture-wicking and breathable fabric that will keep you cool and dry during intense workouts.
At Ardor Clothing, we are committed to empowering women by providing high-quality and functional sports clothing. Unlike many big brands, we put a strong emphasis on designing clothing that is comfortable, durable and supportive. We also focus on providing clothing in a range of sizes and styles, so that every woman can find something that fits her perfectly.
Our company also supports a eco-friendly idea, all our products are made with sustainable materials, with no harmful chemicals and processes. This is an important aspect for us, taking care of the enviroment and our planet.
At Ardor Clothing, we're committed to empowering women through quality sports tops that are both functional and fashionable. Whether you're a seasoned athlete or just starting out, we're confident that you'll find something you love in our collection. Browse our website today and discover the perfect sports top for your next workout!